The stiffest soled shoes are the ones with ROLLBAR™:
MEN SHOES W/ROLLBAR WOMEN SHOES W/ROLLBAR
In the motion control running category, only the New Balance 1540 has the ROLLBAR posting system. The next best New Balance styles are the 990 and 940 (which don't have ROLLBARs but have other great support features)
In the walking category, the New Balance 928 is the best, and the Mesh 847 and Leather 813s, all 3 of these New Balance walking styles have ROLLBARs.
In cross-training only the New Balance 857 and in tennis only the New Balance 806.
The graphic below explains the construction and benefits of the motion control 928 walking shoe, one of New balance's most recommended shoe by podiatrists.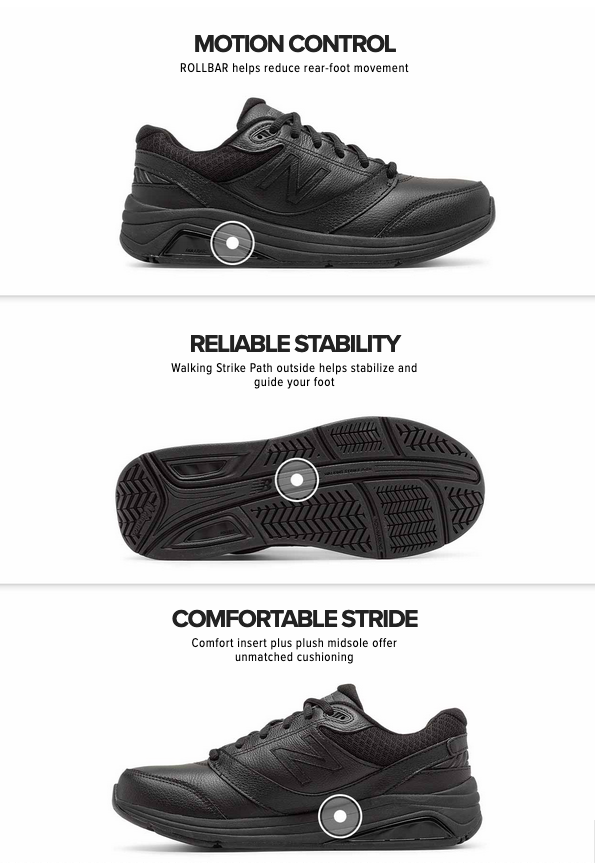 Other styles include the Trail Walking 1400 and 1300, and specialty styles like the postal shoe.